Mission Statement
To build buyer awareness and confidence by means of informative inspection reports created according to the highest standard.
Area Served
Huron County
Norwalk, Willard, Bellevue, Monroeville, New London, Wakeman
Erie County
Sandusky, Huron, Vermillion, Castalia, Milan, Kelleys Island
Ottawa County
Port Clinton, Marblehead, Oak Harbor, Put -in-Bay, Catawba
Sandusky County
Bellevue, Clyde, Fremont
And Surrounding Areas
Focus
Is everything operational at the time of inspection?
Is the home safe?
Should small things be repaired or replaced now to prevent large expenses in the future?
Are there deficiencies or signs of potential failure?
Are the components installed in a professional manner?
My Promise to You
Choosing the right home inspector can be difficult. Different inspectors have varying qualifications, equipment, experience, reporting methods, and yes, different pricing. One thing for sure is that a home inspection requires work, a lot of work. Ultimately a thorough inspection depends heavily on the individual inspector's own effort. If you honor me by permitting me to inspect your home, I guarantee that I will give you my very best effort.
This I promise you.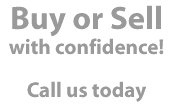 419-681-1057